360° panoramic virtual tours
Take photography to the next level with interactivity
Display property for sale and holiday accommodation in immersive detail and your customer can almost feel they are actually there. Whilst still photos and video are informative, interactive panoramas show so much more detail.
See our virtual tours gallery →
For estate agents, a virtual walkthrough is the ideal way to let a prospective buyer see a property before deciding whether to visit in person, minimising the number of in-person viewings required.
For holiday accommodation, virtual tours can include multiple rooms or properties, as well as external scenes – for example the surrounding countryside, or nearby attractions.
Easy to use in your website and on social media
There are many ways to display your virtual tour online. Doing so is straightforward, and anyone with a basic knowledge of web content editing can do it.
Virtual tours hosted by us can be linked to to from your website, or integrated into a page, similarly to how you would integrate a still image, using a simple line of HTML.
Hosted by you: we upload the files to your web space and you access them as outlined above.
In social media: upload panoramic images to Facebook and they will display as interactive images.
In video format: panoramas with a rotation sequence can be published on video-streaming sites such as Youtube and Vimeo.
Prices
Virtual tour of up to 10 scenes €129.00
Each additional scene €12.00
Additional customisation €30.00 per hour
Prices are net, and are not subject to VAT, in line with article 256A du CGI.
Prices include travel to your location up to 50km from Carcassonne, the photo shoot, post-production and creation of an auto-playing presentation with an overlay of your logo and on-screen controls to allow user interaction. For an example of this format, see House in Cagnes-sur-Mer.
Also included is hosting on our web server for 12 months, a digital copy of the finished presentation, a copy of each image in a format suitable for publication on Facebook, and a version of the presentation in video format, along with full instructions on how to integrate the tour into your website.
Contact us for more info →
See also how we create panoramas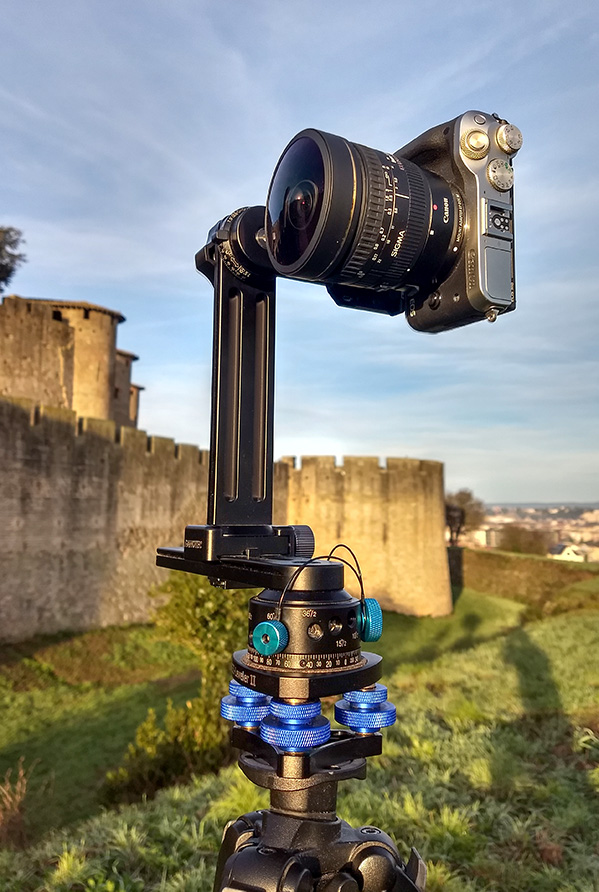 Vibrant, high resolution output
Using top quality camera equipment and best-in-class software, we create high resolution panoramas which are sharp and consistently-lit to ensure the best possible representation of the subject matter.